From the 4th to 6th October in Macedonia, under the organization of the Macedonian Academy of sciences and arts, the International Slavic University "G. R. Derzavin" and the Philosophical Association of Macedonia, the Third International Philosophical Dialogue "East-West" is taking place.
The annual theme of the event is "Philosophy of Education and Philosophy in Education". In this event, some well-known academics, professors and philosophical researchers from France, Russia, Serbia and Macedonia took part. The dialogue is taking place in three cities in Macedonia: Skopje, Bitola and Ohrid.
The opening ceremony was held in the Macedonian Academy of Sciences and Arts, on the 4th of October at 12 o`clock.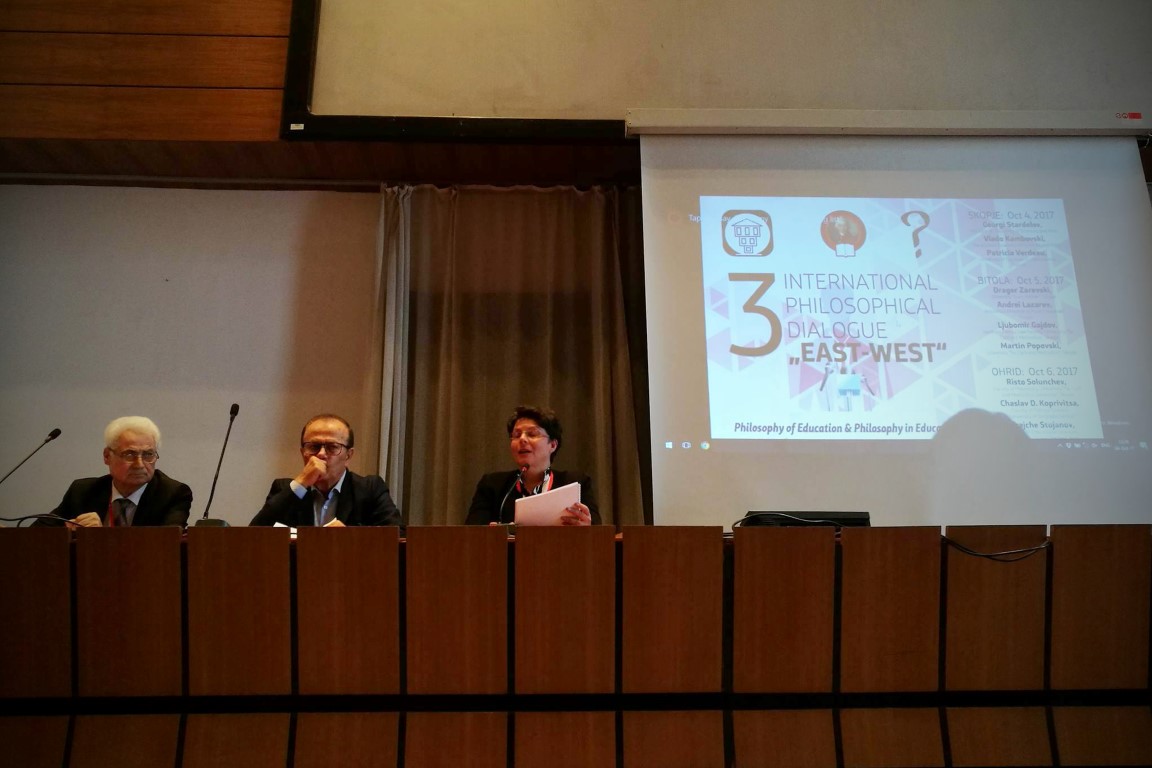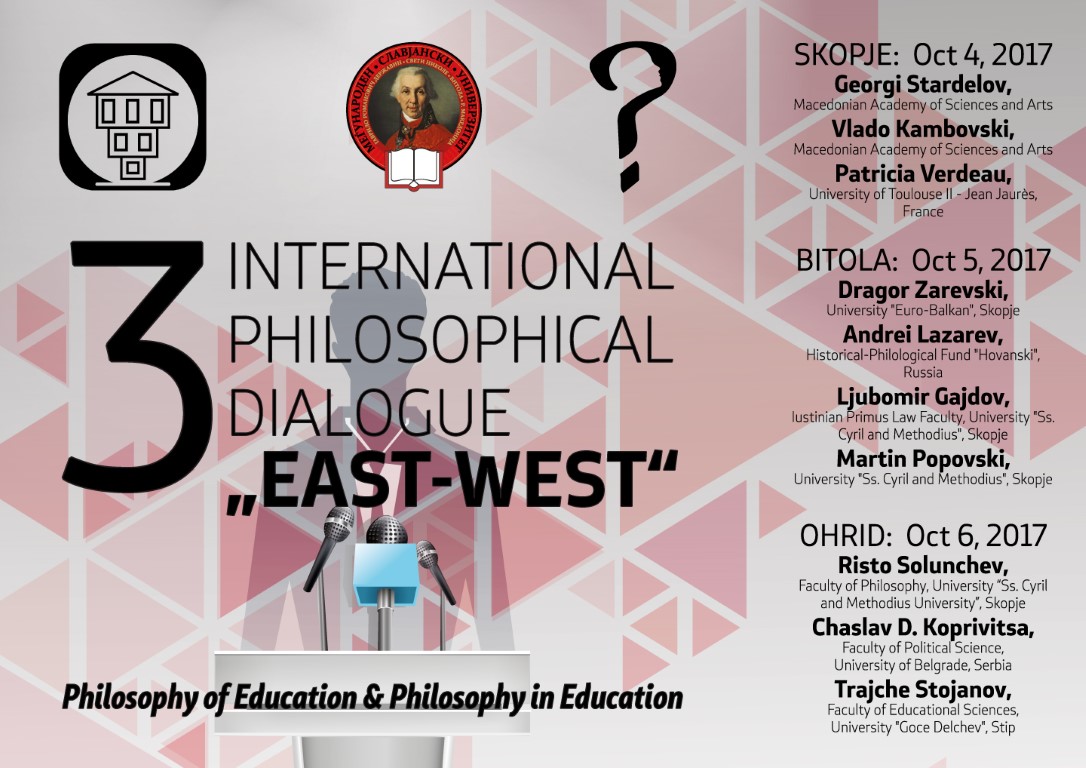 На 5 октомври (четврток) дијалогот продолжува во Битола, во просториите на Меѓународниот славјански универзитет "Г. Р. Державин, со почеток во 11 часот. Собирот завршува на 6 октомври (петок) во Охрид, во Куќата на Уранија, со почеток на последната сесија во 11 часот.